Oh, what could have been .. . . had voters taken Sid Rosenberg's advice and elected Tom Kenniff Manhattan DA.  The renowned prosecutor, defense attorney and Iraq War veteran, Thomas Kenniff, and the premier morning talk-show host, Sid Rosenberg, comment on the crime crisis, subway violence, current court cases, the mayor, migrants and more as the Gertrude and Morrison Parker West Side Republican Club inaugurates the political season.  Come join us for an exciting evening with this dynamic duo.
In Person and On Zoom!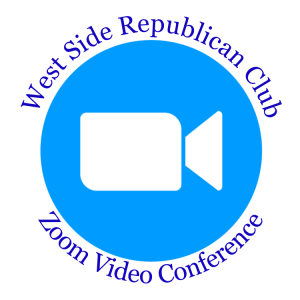 Dial In Information (No Zoom Required)
Dial: 929.205.6099
Meeting ID: 962.572.3384
THE GERTRUDE & MORRISON PARKER WEST SIDE REPUBLICAN CLUB AND/OR ITS AFFILIATES MAY MAKE AUDIO AND/OR VISUAL RECORDINGS OF THIS MEETING. BY ATTENDING THIS MEETING, YOU CONSENT TO THE USE OF YOUR VOICE AND IMAGE.
Related Biography
Click to buy Sid Rosenberg's books, or browse all of our books in the club's Book Store
Proceeds from each purchase benefit the club!