Come hear the new and former chairman of New York State's Republican Party, Ed Cox, tell us how we can build on the state party's success in last year's congressional elections, when it turned the House red, to even greater city, state and Washington wins, including the presidential prize. Join the conversation and plan for victory with a designated Super Lawyer distinguished for lifelong service to our party, state and country, at the next meeting of the Gertrude and Morrison Parker West Side Republican Club.
In Person and On Zoom!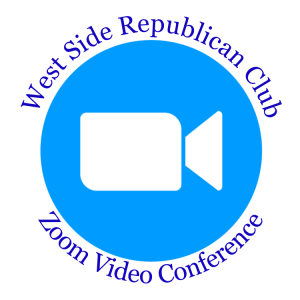 Dial In Information (No Zoom Required)
Dial: 929.205.6099
Meeting ID: 962.572.3384
THE GERTRUDE & MORRISON PARKER WEST SIDE REPUBLICAN CLUB AND/OR ITS AFFILIATES MAY MAKE AUDIO AND/OR VISUAL RECORDINGS OF THIS MEETING. BY ATTENDING THIS MEETING, YOU CONSENT TO THE USE OF YOUR VOICE AND IMAGE.
Related Biography
Edward Cox is currently the chairman of the New York Republican State Committee. He is the son-in-law of President Richard M. Nixon and First Lady Pat Nixon. He has served three U.S. Presidents, four Governors and the Republican Party at the state and national levels. He has campaigned for candidates across the country beginning in 1968 as […]