It's not coming, it's here, from Covid to the South China Sea: China's War on America. How did this happen, and what can we do? America's foremost Asia specialist, author, commentator and columnist, Gordon G. Chang, returns to enrich and enlighten us with his ever-growing expertise at the May meeting of the Gertrude and Morrison Parker West Side Republican Club.
In Person and On Zoom!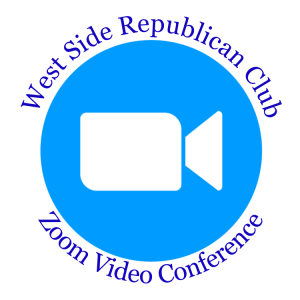 Dial In Information (No Zoom Required)
Dial: 929.205.6099
Meeting ID: 962.572.3384
THE GERTRUDE & MORRISON PARKER WEST SIDE REPUBLICAN CLUB AND/OR ITS AFFILIATES MAY MAKE AUDIO AND/OR VISUAL RECORDINGS OF THIS MEETING. BY ATTENDING THIS MEETING, YOU CONSENT TO THE USE OF YOUR VOICE AND IMAGE.
Related Biography
Gordon Guthrie Chang (章家敦 Zhāng Jiādūn) is an American columnist, blogger, television pundit, author and lawyer. Chang lived and worked in Shanghai and Hong Kong for almost two decades and now writes primarily on China, Asia, and nuclear proliferation. His writings have appeared in The New York Times, The Wall Street Journal, Barron's, Commentary, and The […]
Click to buy Gordon G. Chang's books, or browse all of our books in the club's Book Store
Proceeds from each purchase benefit the club!