How much did you pay for your Thanksgiving turkey this year? Certainly more than last year, but whether it was a little or a lot more, that's very bad.  Come find out why from the seriously entertaining business media mogul, Steve Forbes, and his equally enlightening collaborator, Elizabeth Ames, as they speak on their new book, "Inflation: What It Is, Why It's Bad, and How to Fix It," at the next meeting of the Gertrude and Morrison Parker West Side Republican Club.
In Person and On Zoom! Click Link Below!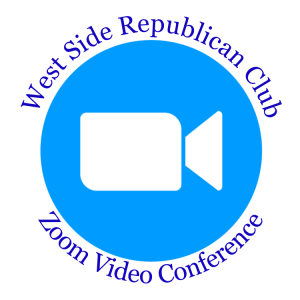 Dial In Information (No Zoom Required)
Dial: 929.205.6099
Meeting ID: 962.572.3384
THE GERTRUDE & MORRISON PARKER WEST SIDE REPUBLICAN CLUB AND/OR ITS AFFILIATES MAY MAKE AUDIO AND/OR VISUAL RECORDINGS OF THIS MEETING. BY ATTENDING THIS MEETING, YOU CONSENT TO THE USE OF YOUR VOICE AND IMAGE.
Related Biography
Steve Forbes is Forbes Media Chairman and CEO, and Editor-in-Chief of Forbes magazine, where his editorials appear as, "Fact and Comment." The company encompasses Forbes, ForbesLife, ForbesWoman and Forbes Asia magazines; the Web sites Forbes.com, Investopedia.com, RealClearPolitics.com, RealClearMarkets.com, RealClearSports.com, and Forbes.com Business & Finance Blog Network; and 10 international licensee editions. Forbes' publications together reach […]
Click to buy Steve Forbes's books, or browse all of our books in the club's Book Store
Proceeds from each purchase benefit the club!