Is the DOJ acting legitimately? There's no one better to answer that question than the George W. Bush-appointed U.S. attorney general, Judge Michael B. Mukasey.  The always speaking truth to power former chief judge of the U.S. District Court for the Southern District of New York, who presided over terrorism trials, will draw on his extensive experience with the justice department to enlighten us on its actions under the current administration.  Come hear this still working, au courant attorney at the first 2023 meeting of the Gertrude and Morrison Parker West Side Republican Club.
In Person and On Zoom!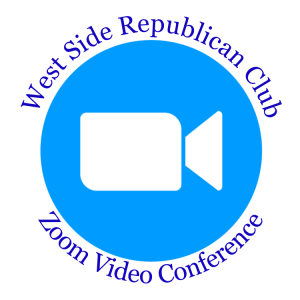 Dial In Information (No Zoom Required)
Dial: 929.205.6099
Meeting ID: 962.572.3384
THE GERTRUDE & MORRISON PARKER WEST SIDE REPUBLICAN CLUB AND/OR ITS AFFILIATES MAY MAKE AUDIO AND/OR VISUAL RECORDINGS OF THIS MEETING. BY ATTENDING THIS MEETING, YOU CONSENT TO THE USE OF YOUR VOICE AND IMAGE.
Related Biography
Michael B. Mukasey
Michael B. Mukasey, of counsel to Debevoise & Plimpton, recently served as Attorney General of the United States, the nation's chief law enforcement officer. As Attorney General from November 2007 to January 2009, he oversaw the U.S. Department of Justice and advised on critical issues of domestic and international law. Judge Mukasey joined Debevoise as […]
Click to buy Michael B. Mukasey's book, or browse all of our books in the club's Book Store
Proceeds from each purchase benefit the club!