It could have been the mother of all October Surprises leading to a different outcome of the 2020 presidential election and perhaps a different scenario in Ukraine, but the media effectively buried the explosive contents of Hunter Biden's laptop.  But not forever.  Come hear continent-hopping, sometimes controversial, New York Post columnist and Fox News contributor, Miranda Devine, reveal what's really in the laptop, including any evidence that President Joe Biden was involved in his son's ventures in China, Ukraine, and beyond.  Speaking on the "Laptop from Hell: Hunter Biden, Big Tech, and the Dirty Secrets the President Tried to Hide," Ms. Devine shares the laptop saga with us at the next Zoom meeting of the Gertrude and Morrison Parker West Side Republican Club.
Only on Zoom! Click Link Below!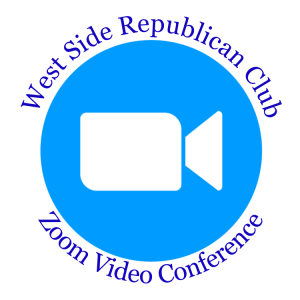 Dial In Information (No Zoom Required)
Dial: 929.205.6099
Meeting ID: 861.4267.7714
THE GERTRUDE & MORRISON PARKER WEST SIDE REPUBLICAN CLUB AND/OR ITS AFFILIATES MAY MAKE AUDIO AND/OR VISUAL RECORDINGS OF THIS MEETING. BY ATTENDING THIS MEETING, YOU CONSENT TO THE USE OF YOUR VOICE AND IMAGE.
Related Biography
Miranda Devine
is an Australian columnist and writer. Her column, appears in the
New York Post
, and was formerly printed twice weekly in Fairfax Media newspapers
The Sydney Morning Herald
and
The Sun-Herald.
Click to buy Miranda Devine's book, or browse all of our books in the club's Book Store
Proceeds from each purchase benefit the club!