What is Putin's strategy?  Did he miscalculate? How?  What cards does Biden have to play? Is there a nuclear option?  Is the Cold War back? Did it ever go away?  Come discuss the conflict in Ukraine with the president of the London Center for Policy Research, bestselling author, Lt. Col. (ret.) Tony Shaffer.  Learn what's behind and beyond the conflict from this 35-year, decorated, veteran intelligence operations officer privy to back-channel information at the next Zoom meeting of the Gertrude and Morrison Parker West Side Republican Club.
Only on Zoom! Click Link Below!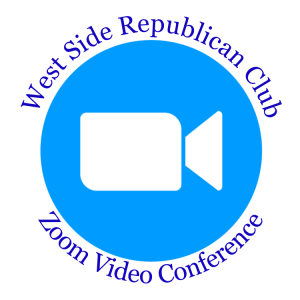 Dial In Information (No Zoom Required)
Dial: 929.205.6099
Meeting ID: 861.4267.7714
THE GERTRUDE & MORRISON PARKER WEST SIDE REPUBLICAN CLUB AND/OR ITS AFFILIATES MAY MAKE AUDIO AND/OR VISUAL RECORDINGS OF THIS MEETING. BY ATTENDING THIS MEETING, YOU CONSENT TO THE USE OF YOUR VOICE AND IMAGE.
Related Biography
LtCol Anthony (Tony) Shaffer (retired), is the President of the London Center for Policy Research, a New York Times bestselling author and CIA trained intelligence operations officer with 35 years of experience in global and national security. In his think-tank work he is an advisor to senior members of the White House, the […]
Click to buy Lt. Col. (ret.) Tony Shaffer's books, or browse all of our books in the club's Book Store
Proceeds from each purchase benefit the club!