If it's a new mayor, the speaker's got to be Nicole Gelinas.  Ms. Gelinas critiqued de Blasio for us nine months into his mayoralty and returns now to give us her take on Mayor Adams.  Join the conversation, agree or disagree almost one-on-one with this New York Post columnist and Manhattan Institute expert on all things city and beyond, from bike lanes and congestion pricing, inflation and the MTA to policing and public safety, crime and Rikers.  Erudite, exciting and entertaining, Ms. Gelinas speaks on "Adams' Apple: Can the New Mayor Save New York?" at the next Zoom meeting of the Gertrude and Morrison Parker West Side Republican Club.
Only on Zoom! Click Link Below!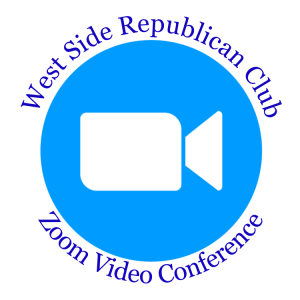 Dial In Information (No Zoom Required)
Dial: 929.205.6099
Meeting ID: 861.4267.7714
THE GERTRUDE & MORRISON PARKER WEST SIDE REPUBLICAN CLUB AND/OR ITS AFFILIATES MAY MAKE AUDIO AND/OR VISUAL RECORDINGS OF THIS MEETING. BY ATTENDING THIS MEETING, YOU CONSENT TO THE USE OF YOUR VOICE AND IMAGE.
Related Biography
Nicole Gelinas is a senior fellow at the Manhattan Institute, a contributing editor of City Journal, and a columnist at the New York Post. She writes on urban economics and finance. Gelinas is a CFA charterholder and the author of After the Fall: Saving Capitalism from Wall Street—and Washington (2011). Gelinas has published analysis and […]
Click to buy Nicole Gelinas's book, or browse all of our books in the club's Book Store
Proceeds from each purchase benefit the club!