You are invited to a super-Q&A on the culture of our time with bestselling author and Manhattan Institute senior fellow, Heather Mac Donald.  The author of "The War on Cops" and "The Diversity Delusion," who received a standing O when we last hosted her, returns to the Gertrude and Morrison Parker West Side Republican Club to enlighten and engage us on crime, policing, Mayor Adams and the city's police commissioner, Keechant Sewell, race relations, homelessness, immigration and more.  Come join us for an exciting, one-on-one Zoom experience.
Only on Zoom! Click Link Below!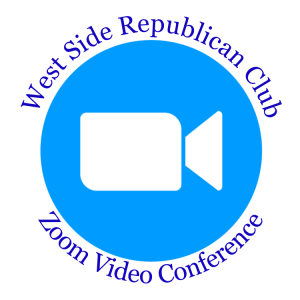 Dial In Information (No Zoom Required)
Dial: 929.205.6099
Meeting ID: 861.4267.7714
THE GERTRUDE & MORRISON PARKER WEST SIDE REPUBLICAN CLUB AND/OR ITS AFFILIATES MAY MAKE AUDIO AND/OR VISUAL RECORDINGS OF THIS MEETING. BY ATTENDING THIS MEETING, YOU CONSENT TO THE USE OF YOUR VOICE AND IMAGE.
Related Biography
Heather Mac Donald is the Thomas W. Smith Fellow at the Manhattan Institute and a contributing editor of City Journal. She is a recipient of the 2005 Bradley Prize. Mac Donald's work at
City Journal
has canvassed a range of topics, including higher education, immigration, policing and "racial" profiling, homelessness and homeless advocacy, criminal-justice reform, […]
Click to buy Heather Mac Donald's books, or browse all of our books in the club's Book Store
Proceeds from each purchase benefit the club!