The Taliban-Trump arranged deadline for U.S. troops to leave Afghanistan is nearing: May 1, 2021.  Should the Biden administration honor it, when the Taliban celebrates jihadist training camps there, the Islamic State is poised for possible resurgence, and al-Qaeda continues operating?  Will it be endless wars or endless jihad?  Come hear Foundation for the Defense of Democracies senior fellow and Long War Journal editor, Bill Roggio, bring his three-year experience as an embedded reporter in Iraq to bear on analyzing the future battle against jihad at the next Zoom meeting of the Gertrude and Morrison Parker West Side Republican Club.
Only on Zoom! Click Link Below!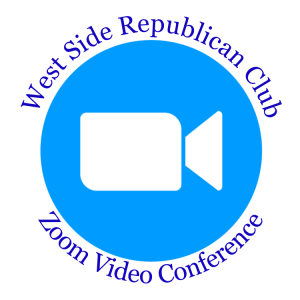 Dial In Information (No Zoom Required)
Dial: 929.205.6099
Meeting ID: 865.3652.9921
THE GERTRUDE & MORRISON PARKER WEST SIDE REPUBLICAN CLUB AND/OR ITS AFFILIATES MAY MAKE AUDIO AND/OR VISUAL RECORDINGS OF THIS MEETING. BY ATTENDING THIS MEETING, YOU CONSENT TO THE USE OF YOUR VOICE AND IMAGE.
Related Biography
Bill Roggio is an American commentator on military affairs. 
Roggio is the managing editor of
The Long War Journal
, and a Senior Fellow at 
The Foundation for Defense of Democracies. 
Prior to leading a team of online commentators, Roggio published the online weblog
The Fourth Rail
.  
Roggio was an active duty soldier in […]