It's Candidates Night at the West Side Republican Club!  In time for the June 22 Primary, join us on Zoom to meet the Manhattan GOP-endorsed slate of stellar candidates for city offices plus Curtis Sliwa.
Entrepreneur, founder of Hispanics Across America, prisoner job-training program and Toys for Guns, and former president of New York State Federation of Taxi Drivers, Fernando Mateo for mayor.
Former prosecutor as well as defense attorney, JAG and Iraq veteran, Thomas Kenniff for Manhattan DA.
New York native of Cuban and Puerto Rican heritage, capital investment manager, and founder of nonprofit BRANDO that confronts health crises, Daby Carreras for Comptroller.
Lifelong New Yorker, Fortune 100 career professional, now doorman and SEIU shop steward, outstanding nonpartisan vote-getter in 2020 Assembly race, Lou Puliafito for Manhattan borough president.
Fox medical contributor, NYC small business owner, and Harvard Medical School-trained pain management specialist voted one of the best doctors in the country, Dr. Devi Nampiaparampil for public advocate.
Nancy Śliwa for City Council 6.
Only on Zoom! Click Link Below!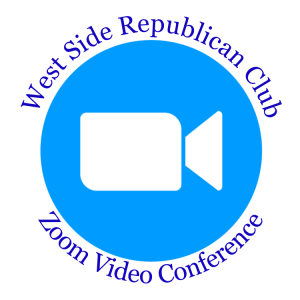 Dial In Information (No Zoom Required)
Dial: 929.205.6099
Meeting ID: 865.3652.9921
THE GERTRUDE & MORRISON PARKER WEST SIDE REPUBLICAN CLUB AND/OR ITS AFFILIATES MAY MAKE AUDIO AND/OR VISUAL RECORDINGS OF THIS MEETING. BY ATTENDING THIS MEETING, YOU CONSENT TO THE USE OF YOUR VOICE AND IMAGE.
Related Biographies
The Gertrude and Morrison Parker West Side Republican Club, named for our founders and benefactors, today is the official Republican club of the
67th and 75th Assembly Districts
, covering roughly West 14
th
to 96
th
streets.
Founded in 1898 as the West Side Republican Club serving the 67
th
AD, the club, originally […]