Pittsburgh-based national political reporter for the Washington Examiner, New York Post columnist, and author of "The Great Revolt," Salena Zito, reports on grassroots politics from Pennsylvania to Washington, D.C., and detouring to New York, at the next Zoom meeting of the Gertrude and Morrison Parker West Side Republican Club.
Only on Zoom! Click Link Below!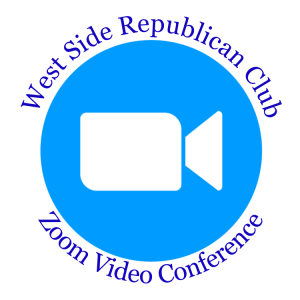 Dial In Information (No Zoom Required)
Dial: 929.205.6099
Meeting ID: 865.3652.9921
THE GERTRUDE & MORRISON PARKER WEST SIDE REPUBLICAN CLUB AND/OR ITS AFFILIATES MAY MAKE AUDIO AND/OR VISUAL RECORDINGS OF THIS MEETING. BY ATTENDING THIS MEETING, YOU CONSENT TO THE USE OF YOUR VOICE AND IMAGE.
Related Biography
Click to buy Salena Zito's book, or browse all of our books in the club's Book Store
Proceeds from each purchase benefit the club!