The Looming Threat of a National Breakup
When it was published a year ago, F.H. Buckley's "American Secession: The Looming Threat of a National Breakup" seemed fantastic.  Contemplating the current chasm in Congress, now it seems prescient.  Can and should we divide America?  Come discuss the purposeful breakup of our country with this prolific author, media personality, Trump speechwriter and Scalia Law School professor — "original, provocative and subversive of long-accepted clichés," according to one reviewer — at the next Zoom meeting of the Gertrude and Morrison Parker West Side Republican Club.
Only on Zoom! Click Link Below!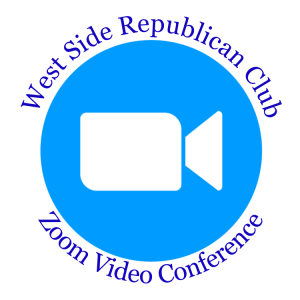 Dial In Information (No Zoom Required)
Dial: 929.205.6099
Meeting ID: 865.3652.9921
THE GERTRUDE & MORRISON PARKER WEST SIDE REPUBLICAN CLUB AND/OR ITS AFFILIATES MAY MAKE AUDIO AND/OR VISUAL RECORDINGS OF THIS MEETING. BY ATTENDING THIS MEETING, YOU CONSENT TO THE USE OF YOUR VOICE AND IMAGE.
Related Biography
Frank Buckley
is a Foundation Professor at the Antonin Scalia Law School, George Mason University. He is a frequent media guest and has appeared on Morning Joe, CNN, Rush Limbaugh, C-SPAN's Washington Journal, Newsmax, Radio France, the CBC, NPR, and many others. He is a Senior Editor at The American Spectator, a columnist for the New […]
Click to buy Frank Buckley's books, or browse all of our books in the club's Book Store
Proceeds from each purchase benefit the club!