With their control of academia, media, the civil service and several important industries, progressives are moving quickly to complete their transformation of American society.  But we are not helpless.  Come hear the author of "The New Civil War: Exposing Elites, Fighting Utopian Leftism and Restoring America," Bruce D. Abramson, map out a nonviolent strategy for patriotic Americans to defeat the utopian left and restore America at the next Zoom meeting of the Gertrude and Morrison Parker West Side Republican Club.
Only on Zoom! Click Link Below!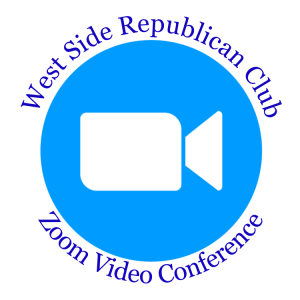 Dial In Information (No Zoom Required)
Dial: 929.205.6099
Meeting ID: 861.4267.7714
THE GERTRUDE & MORRISON PARKER WEST SIDE REPUBLICAN CLUB AND/OR ITS AFFILIATES MAY MAKE AUDIO AND/OR VISUAL RECORDINGS OF THIS MEETING. BY ATTENDING THIS MEETING, YOU CONSENT TO THE USE OF YOUR VOICE AND IMAGE.
Related Biographies
Prior to becoming a lawyer, Dr. Abramson developed deep experience teaching and researching artificial intelligence (AI), big data, Bayesian modeling, statistics, and forecasting. He then deployed those skills in a variety of economic settings, shifting his focus into economic modeling. His practical expertise includes valuing intellectual property and other asset classes; assessing damages and royalties; evaluating […]
Click to buy Bruce D. Abramson's books, or browse all of our books in the club's Book Store
Proceeds from each purchase benefit the club!