Calling upon us to reject our society's liberal bias against conservative women, in her new book, "The Mind of a Conservative Woman," the first female U.S. senator from Tennessee, Marsha Blackburn, inspires women, and men, too, to stay true to conservative principles of fairness and responsibility to secure a better future for all.  A week after Election Day, come hear this political powerhouse, fresh from her role in the confirmation hearings for Judge Amy Coney Barrett, offer witty analysis and a fiery defense of her principles at the next Zoom meeting of the Gertrude and Morrison Parker West Side Republican Club.
Only on Zoom! Click Link Below!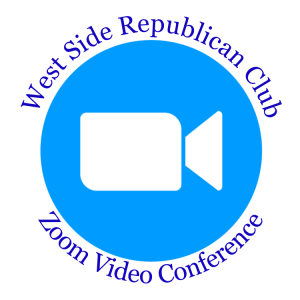 Dial In Information (No Zoom Required)
Dial: 929.205.6099
Meeting ID: 865.3652.9921
THE GERTRUDE & MORRISON PARKER WEST SIDE REPUBLICAN CLUB AND/OR ITS AFFILIATES MAY MAKE AUDIO AND/OR VISUAL RECORDINGS OF THIS MEETING. BY ATTENDING THIS MEETING, YOU CONSENT TO THE USE OF YOUR VOICE AND IMAGE.
Related Biography
Marsha Blackburn
is an American politician and businesswoman serving as Senator from Tennessee since 2019. A member of the Republican Party, Blackburn previously served in the U.S. House for
Tennessee's 7th congressional district
from 2003 to 2019. She was also a State Senator from 1999 to 2003. On November 6, 2018, she became the first […]
Click to buy Marsha Blackburn's book, or browse all of our books in the club's Book Store
Proceeds from each purchase benefit the club!