Speaking on his recently released book, "The Permanent Coup: How Enemies Foreign and Domestic Targeted the American President," crusading investigative journalist Lee Smith reveals who is responsible for targeting President Trump, from the phony Russia collusion narrative to the riots ruining our cities.  Join the timely pre-election Zoom meeting of the Gertrude and Morrison Parker West Side Republican Club to hear this 30-year veteran journalist name names — including Barack Obama, Joe Biden and senior military officials – of those who engineered a coup against a sitting president.
Only on Zoom! Click Link Below!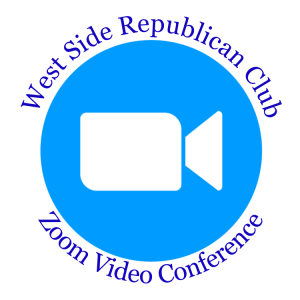 Dial In Information (No Zoom Required)
Dial: 929.205.6099
Meeting ID: 865.3652.9921
THE GERTRUDE & MORRISON PARKER WEST SIDE REPUBLICAN CLUB AND/OR ITS AFFILIATES MAY MAKE AUDIO AND/OR VISUAL RECORDINGS OF THIS MEETING. BY ATTENDING THIS MEETING, YOU CONSENT TO THE USE OF YOUR VOICE AND IMAGE.
Related Biography
Lee Smith
is a veteran journalist whose work appears in
Real Clear Investigations
, the
Federalist
, and
Tablet
. He's worked in media for thirty years, writing about national politics, foreign policy, and the press. Smith reported from the Middle East for a decade after the 9/11 attacks and wrote the critically acclaimed
The Strong Horse: Power, […]
Click to buy Lee Smith's books, or browse all of our books in the club's Book Store
Proceeds from each purchase benefit the club!