Terrorist threat analyst, Foundation for Defense of Democracies senior fellow and editor of its Long War Journal, Bill Roggio, has been reporting in depth on "Israel at War" from Day One. Drawing on his experience as an embedded war reporter in Iraq, Mr. Roggio gives us an up-to-the-minute account and analysis of Israel's war on terrorism in Gaza and beyond at the next meeting of the Gertrude and Morrison Parker West Side Republican Club.
Special Addition: Bobbie Anne Cox, Stop NY Corruption, an effort to retain fair redistricting, www.stopnycorruption.com.
In Person and On Zoom!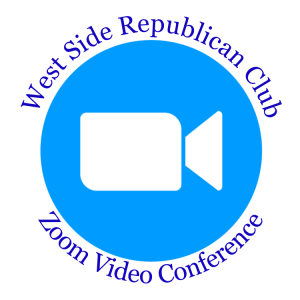 Dial In Information (No Zoom Required)
Dial: 929.205.6099
Meeting ID: 962.572.3384
THE GERTRUDE & MORRISON PARKER WEST SIDE REPUBLICAN CLUB AND/OR ITS AFFILIATES MAY MAKE AUDIO AND/OR VISUAL RECORDINGS OF THIS MEETING. BY ATTENDING THIS MEETING, YOU CONSENT TO THE USE OF YOUR VOICE AND IMAGE.
Related Biographies
Bill Roggio is an American commentator on military affairs. 
Roggio is the managing editor of
The Long War Journal
, and a Senior Fellow at 
The Foundation for Defense of Democracies. 
Prior to leading a team of online commentators, Roggio published the online weblog
The Fourth Rail
.  
Roggio was an active duty soldier in […]
Bobbie Anne Cox is a New York civil rights attorney, and a Fellow at the Brownstone Institute.  She has been practicing law for 25 years.  Formerly with a large, international law firm, Attorney Cox is now the principal at Cox Lawyers, PLLC.  She has extensive experience suing government entities on behalf of her clients.  […]