Stephen Moore, "one of the brightest minds in America on economic policy," according to President Trump, whose campaign he served as senior economic adviser, speaks to us in this time of crisis on "Saving Our Nation and New York."  Join the conversation with the Club for Growth founder now with the Heritage Foundation, Fox News, and Wall Street Journal, at the next Zoom meeting of the Gertrude and Morrison Parker West Side Republican Club.
Only on Zoom! Click Link Below!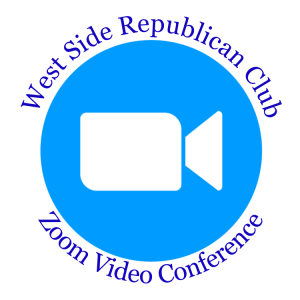 Dial In Information (No Zoom Required)
929.205.6099
Meeting ID: 865.3652.9921
THE GERTRUDE & MORRISON PARKER WEST SIDE REPUBLICAN CLUB AND/OR ITS AFFILIATES MAY MAKE AUDIO AND/OR VISUAL RECORDINGS OF THIS MEETING. BY ATTENDING THIS MEETING, YOU CONSENT TO THE USE OF YOUR VOICE AND IMAGE.
Related Biography
Stephen Moore
 is an American writer and television commentator on economic issues. He co-founded and served as president of the Club for Growth from 1999 to 2004. Moore is a former member of the Wall Street Journal editorial board. He worked at the Heritage Foundation during the period from 1983 to 1987 and again since 2014. Moore advised Herman Cain's 2012 presidential campaign […]
Click to buy Stephen Moore's book, or browse all of our books in the club's Book Store
Proceeds from each purchase benefit the club!