Nationally recognized expert on immigration and executive director of the Center for Immigration Studies, Mark Krikorian, illuminates one of the pillars of the Trump 2020 campaign, speaking on, "Immigration: What's on the Horizon?" Come hear what to expect on the immigration issue in the campaign and beyond from this sought-after speaker and author at the next Zoom meeting of the Gertrude and Morrison Parker West Side Republican Club.
Only on Zoom! Click Link Below!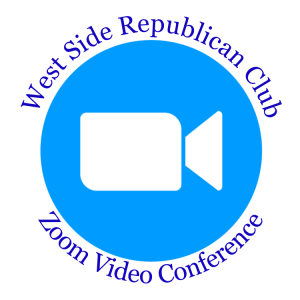 Dial In Information (No Zoom Required)
Dial: 929.205.6099
Meeting ID: 865.3652.9921
THE GERTRUDE & MORRISON PARKER WEST SIDE REPUBLICAN CLUB AND/OR ITS AFFILIATES MAY MAKE AUDIO AND/OR VISUAL RECORDINGS OF THIS MEETING. BY ATTENDING THIS MEETING, YOU CONSENT TO THE USE OF YOUR VOICE AND IMAGE.
Related Biography
Mark Krikorian, a nationally recognized expert on immigration issues, has served as Executive Director of the Center for Immigration Studies (CIS) since 1995. The Center, an independent, non-partisan research organization in Washington, D.C., examines and critiques the impact of immigration on the United States. Animated by a pro-immigrant, low-immigration vision which seeks fewer immigrants but […]
Click to buy Mark Krikorian's books, or browse all of our books in the club's Book Store
Proceeds from each purchase benefit the club!