Dr. Atlas Will Be Rescheduled
For everything you wanted to know about Covid but didn't know whom to ask, come hear the truth from  special adviser to President Trump and Coronavirus Task Force member, Dr. Scott Atlas.  Unjustly demeaned with his views distorted by the media and Trump opponents, Dr. Atlas conveys the drama of battling the disease both in his new book, "A Plague Upon Our House: My Fight at the Trump White House to Stop COVID from Destroying America," and at the next Zoom meeting of the Gertrude and Morrison Parker West Side Republican Club.  Join us for an exciting evening.
Only on Zoom! Click Link Below!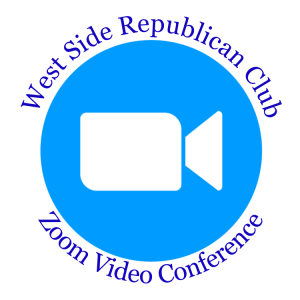 Dial In Information (No Zoom Required)
Dial: 929.205.6099
Meeting ID: 861.4267.7714
THE GERTRUDE & MORRISON PARKER WEST SIDE REPUBLICAN CLUB AND/OR ITS AFFILIATES MAY MAKE AUDIO AND/OR VISUAL RECORDINGS OF THIS MEETING. BY ATTENDING THIS MEETING, YOU CONSENT TO THE USE OF YOUR VOICE AND IMAGE.