Born and bred Communist, confirmed radical activist until murder gave him pause, there's no one better than David Horowitz to recognize that we are heading toward the abyss. Drawing on his numerous books such as "Destructive Generation," "Radical Son," and "Take No Prisoners: The Battle Plan for Defeating the Left," the creator of the David Horowitz Freedom Center and FrontPageMag.com explains how progressivism, né socialism, threatens our country and how we might avoid catastrophe at the next Zoom meeting of the Gertrude and Morrison Parker West Side Republican Club.
Only on Zoom! Click Link Below!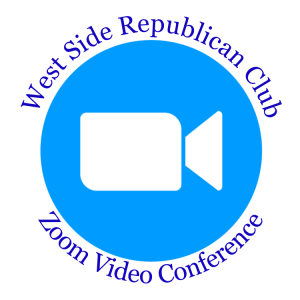 Dial In Information (No Zoom Required)
Dial: 929.205.6099
Meeting ID: 962.572.3384
THE GERTRUDE & MORRISON PARKER WEST SIDE REPUBLICAN CLUB AND/OR ITS AFFILIATES MAY MAKE AUDIO AND/OR VISUAL RECORDINGS OF THIS MEETING. BY ATTENDING THIS MEETING, YOU CONSENT TO THE USE OF YOUR VOICE AND IMAGE.
Related Biography
Click to buy David Horowitz's books, or browse all of our books in the club's Book Store
Proceeds from each purchase benefit the club!