A $1 trillion infrastructure bill.  A $3.5 trillion budget bill.  What would Paul Samuelson say? What would Milton Friedman say? And where do Republicans stand between the two?  Based on his newly released book, "Samuelson Friedman: The Battle Over the Free Market," transatlantic (London Times, Newsweek) commentator on politics and economics, Nicholas Wapshott, recreates the debate that took place on the pages of Newsweek and brings it home to today's headlines at the next Zoom meeting of the Gertrude and Morrison Parker West Side Republican Club.
Only on Zoom! Click Link Below!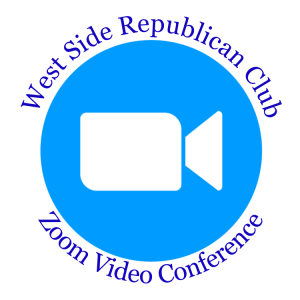 Dial In Information (No Zoom Required)
Dial: 929.205.6099
Meeting ID: 861.4267.7714
THE GERTRUDE & MORRISON PARKER WEST SIDE REPUBLICAN CLUB AND/OR ITS AFFILIATES MAY MAKE AUDIO AND/OR VISUAL RECORDINGS OF THIS MEETING. BY ATTENDING THIS MEETING, YOU CONSENT TO THE USE OF YOUR VOICE AND IMAGE.
Related Biography
Nicholas Wapshott is the Opinion Editor of Newsweek. He was formerly the editor of The Times Saturday edition as well as the founding editor of The Times Magazine. He the author of a number of books, including biographies of Margaret Thatcher and Carol Reed, and Keynes Hayek: The Clash that Defined Modern Economics, published in […]
Click to buy Nicholas Wapshott's books, or browse all of our books in the club's Book Store
Proceeds from each purchase benefit the club!