Only on Zoom! Click Link Below!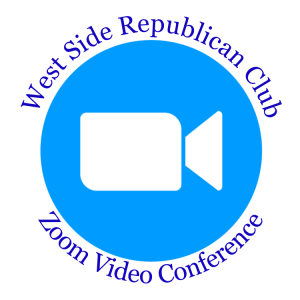 Dial In Information (No Zoom Required)
929 205 6099
Meeting ID: 883 1469 4429
Award-winning, iconoclastic journalist and author, William McGowan — Coloring the News: How Crusading for Diversity Has Corrupted American Journalism; Gray Lady Down: What the Decline and Fall of the New York Times Means for America — again challenges current culture with The Sorrows of Woke: How the Resistance Re-Elected Trump.  Come hear how the Democrats' and media's obsession with identity politics and diversity and Trump's response to COVID-19 are shaping Campaign 2020, leading to another Trump victory, at the next Zoom meeting of the Gertrude and Morrison Parker West Side Republican Club.
Admission free; Zoom Software Download Required
THE GERTRUDE & MORRISON PARKER WEST SIDE REPUBLICAN CLUB AND/OR ITS AFFILIATES MAY MAKE AUDIO AND/OR VISUAL RECORDINGS OF THIS MEETING. BY ATTENDING THIS MEETING, YOU CONSENT TO THE USE OF YOUR VOICE AND IMAGE.
Related Biography
Click to buy William McGowan's books, or browse all of our books in the club's Book Store
Proceeds from each purchase benefit the club!